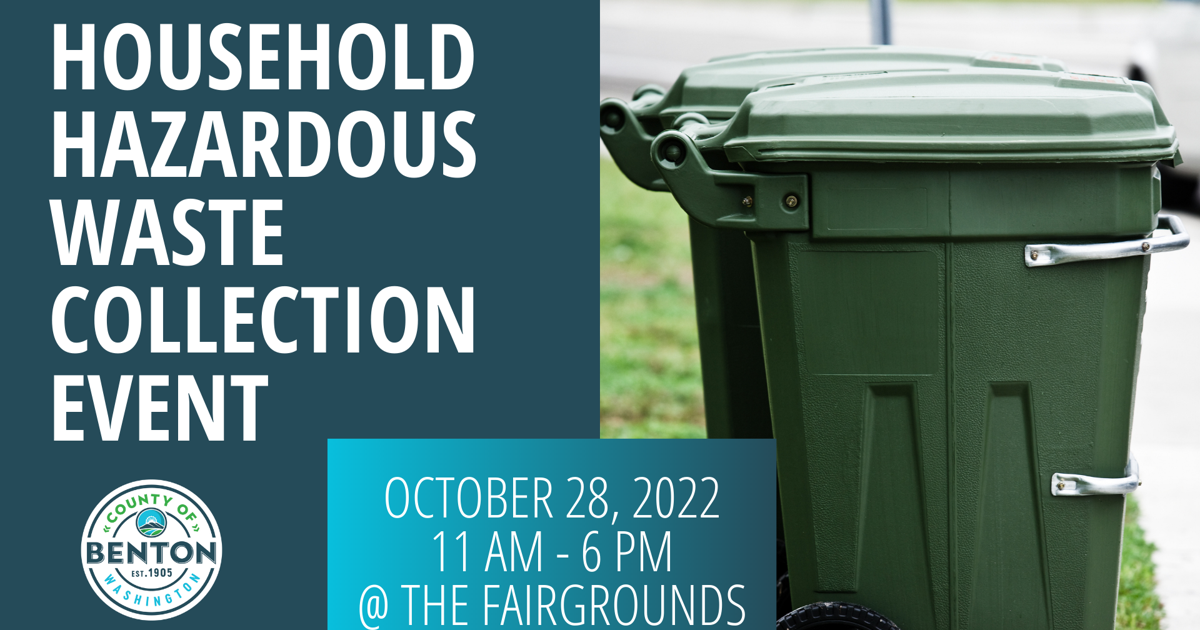 BENTON COUNTY, Wash. — Benton County is hosting a household hazardous materials waste collection event on October 28 at the Fairgrounds. The event is completely free to county residents and operates on a first come, first served policy.
You can throw out your materials between 11 a.m. and 6 p.m. in the main parking lot off 10th Avenue. However if capacity is reached before 6 p.m., the county may close early.
The event offers people a chance to safely throw out hazardous materials, but not everything is accepted. At the event, you CAN throw out:
Paints

Propane tanks

Cleaners

Less than 20 gallons of gasoline

A mix of gas and oil

Yard chemicals and fertilizers

Motor oils and antifreeze

Batteries

Fire extinguishers

Pool chemicals
At the event, you CANNOT throw out:
Explosives and dynamite

Asbestos

Ammunition

Biohazards

Tires

Medicines

Electronics

Gasoline

Business/contractor waste

Fluorescent bulbs and tubes

CFL bulbs and tubes
Contact Benton County Solid Waste for more information at 509-786-5611.
Source: Google News