RICHLAND, Wash. – A car rollover caused a large fire near I-182 headed east, according to the Richland Police Department. The fire is spreading over the Queensgate overpass.
According to one officer, a car rolled on the side of the freeway, starting the fire. It spread dangerously close to a the Richland Church of Nazarene. Evacuations are in place for all of Jason Loop and several roads are closed as crews work to contain it.
Avoid the area if you can.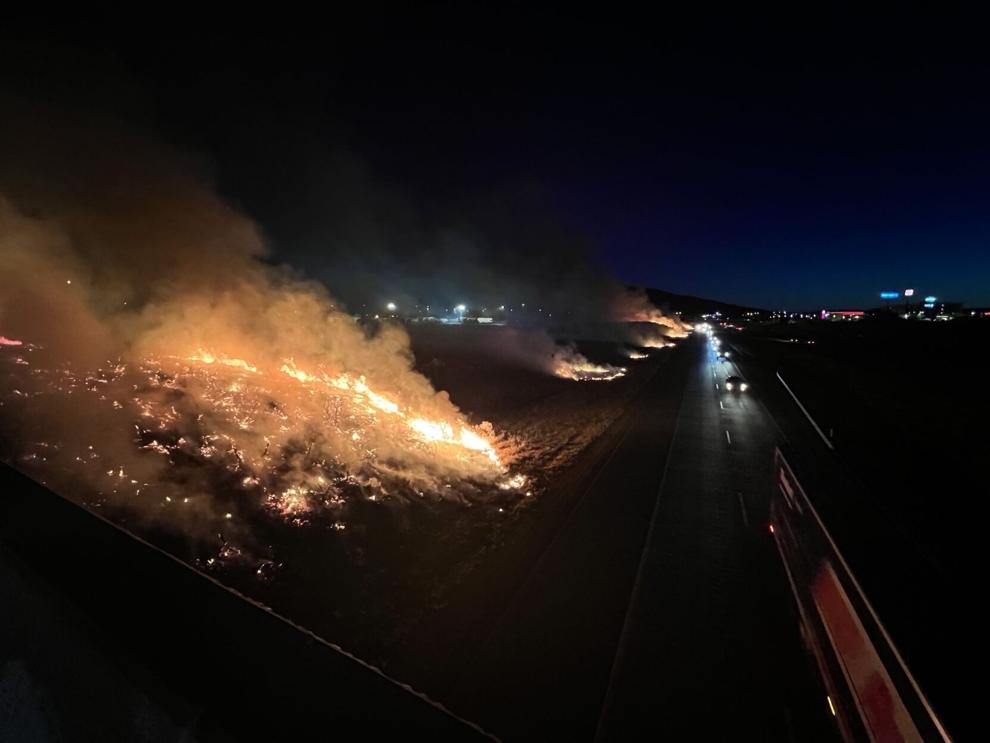 This is a developing story, which means information could change. We are working to report timely and accurate information as we get it.
Source: Google News