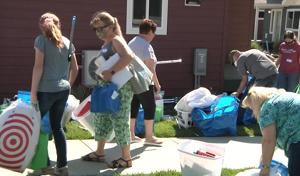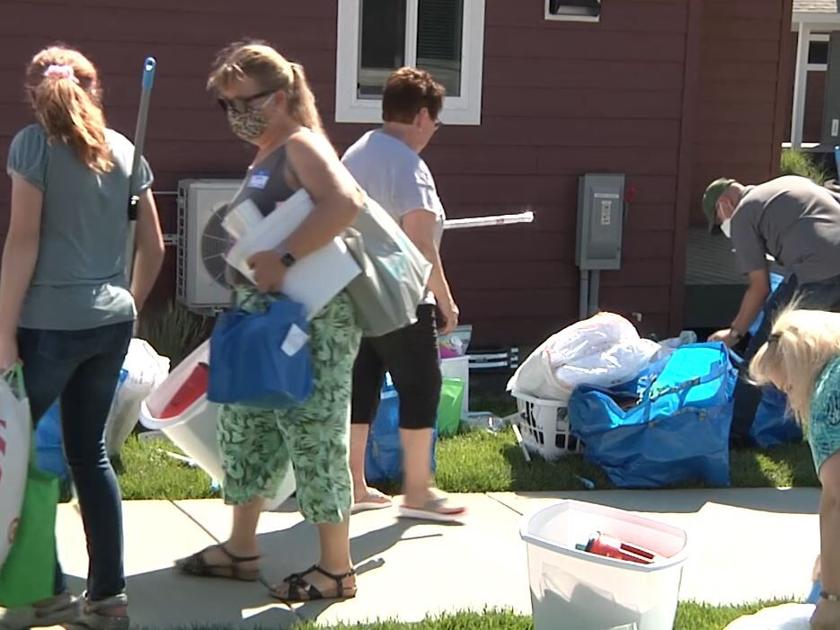 KENNEWICK, WA-
The Kennewick Housing Authority began their tiny homes project for people experiencing homelessness last year. On Saturday, volunteers from the community put the finishing touches on them.
Lona Hammer is the Executive Director at Kennewick Housing Authority and has been involved with this project since day one.
"There are 16 units here, there are four studio apartments, there are four one-bedroom apartments, and there are eight two-bedroom apartments. There's an accessible zero bedroom, one bedroom, and a two-bedroom unit," said Hammer.
The building of these homes was funded by the state, home consortium money, and other grants. The basic furnishings were paid for by one of their funders. All the other essentials–that's where Alisha Piper comes in.
She's a Community Block Grant Coordinator for the City of Kennewick and volunteered both time and resources to get all these items together.
"When you move into a new place, you need things. And when you have 16 homes, that's a lot of things to need. And I knew I wanted to be a part of it so I just kind of starting collecting things," said Piper.
Now each apartment is outfitted with everything from soup, to pans, to toothbrushes. Some items were donated and some Alisha purchased herself.
But she says she couldn't have done it alone.
"Some of my friends heard about it so I enlisted their help, then my parents and their help, and other coworkers and their help. It just kind of blossomed from there," said Piper.
All these items have been stacking up in Alisha's house for upwards of six months in preparation for this day. The residents are moving into the homes starting Wednesday.
"We have three set aside for homeless veterans, eight homeless families, four individuals who are DCHS clients," said Hammer.
Alisha says It's about people helping people–turning houses into homes.
"I hope its relief, and peace, and comfort. Because to be able to walk into a home and not have to unpack things, not have to worry about getting a pan to make macaroni and cheese for your kids, that to me is a huge thing," said Piper.
Source: NBC Right Now