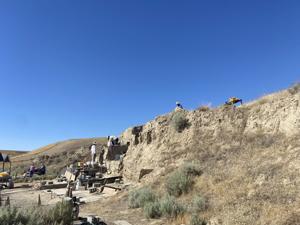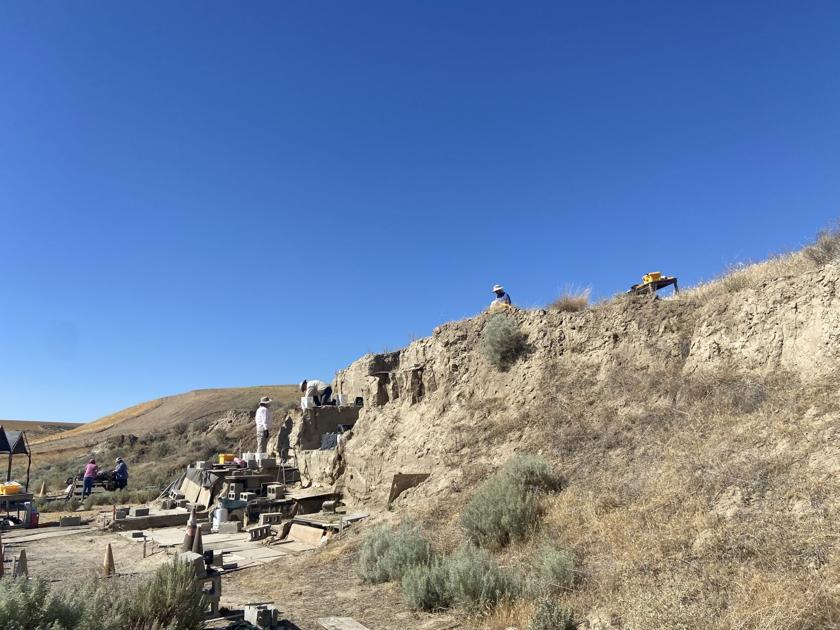 BENTON COUNTY, WA-
The Coyote Canyon Mammoth Site hosted its first tours since October of 2019 on Saturday.
First, they welcomed back workers, and soon after came visitors. It's a great new chapter in the long history of this site.
In 1999, mammoth bones were discovered just south of Kennewick. They went untouched and were rediscovered in 2008. A formal excavation began two years later.
After the bones were discovered, a picture of them found its way to Bax Barton, A Research Associate in Paleontology at the Burke Museum at the University of Washington.
"There was a group of people here who wanted to dig but didn't know how to dig. And wanted to record it and share it with the community. But didn't know how to do that," said Barton.
So that's where Bax came in. This is his eighth mammoth dig.
"The stack of sediment behind me is basically a 20-thousand year old stack of the environmental history here in Tri-Cities," said Barton.
So far, they've found things like terrestrial snails, ice age camel bones, and beetles that were here 10,000 years ago.
"The flora and fauna change through time. That's basically what we're recording. Of course, the frosting on the cake is that there's a mammoth in this as well," said Barton.
This site is the center of the MCBONES Research Center Foundation, which focuses on educating people who want want to learn about natural sciences.
The site houses a museum, bone lab, photography lab, and of course, the dig site itself. It's all made possible by a variety of community members dedicated to telling thousands of years of stories through their work.
Gary Kleinknecht is the Education Director for MCBONES, and he says there are several ways people from the community can get involved.
"The most amazing thing is the interdisciplinary work. We use people of all scientific backgrounds," said Kleinknecht
If you are interested in volunteering, head to their website.
Source: NBC Right Now