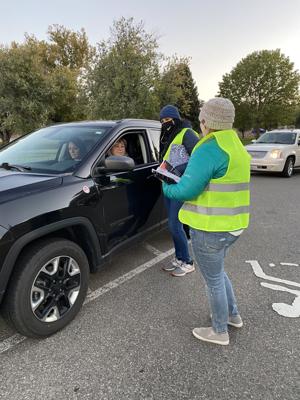 KENNEWICK, WA – This holiday season will soon be upon us. A wonderful way to experience the joy of the season is to give back to those less fortunate.
The Lutheran Community Services of Kennewick is hosting a drive in movie on October 9. All the money made will help put a meal on a table for families in need for Thanksgiving.
There will also be local food trucks, including the new Kennewick Nutrition.
"We are super excited and have really high hopes that this is just going to be awesome and well attended. And something we would like to do as an annual event," Chelsa Klicker, the communication specialist with the Lutheran Community Services said.
It cost $30 per car. The gates open at 6:30 p.m. and the movie starts at 7:30 p.m.
Your name will be put into a drawing to win a basket. It is an entry based on a suggested donation of $5.
The drive in movie will be at Columbia Park Soccer Field next to the Playground of Dreams.
To purchase your ticket, you can go to lcsnw.org/movienight.
Source: NBC Right Now