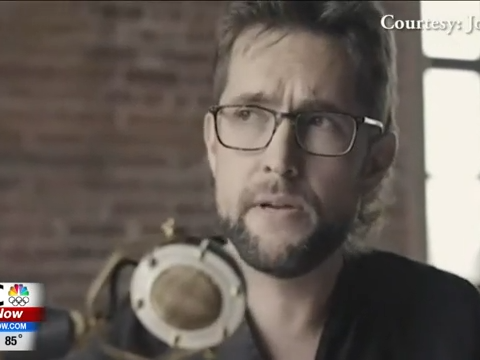 PASCO, WA – Joe Troop, a North Carolina native, spends most of his time touring, making music, and traveling throughout Latin America. The Grammy-nominated artist is now giving a concert in Pasco tomorrow at Collegium Café Tierra Vida at 7pm.
"I came here to Tri-Cities because I heard about the heatwave and the farmworkers working in scorching hot temperatures," said Troop. "I also came to get to know the community and see what other issues they're facing. I am the student and Tri-Cities is my teacher."
Troop refers to himself as an "artivist" because he is both an artist and an activist. Besides making albums of music that range from bluegrass, country, Mexican traditional music, and other folk styles, Troop also works with organizers across the country like the United Farm Workers Union, DACA recipients, and labor rights.
"I am saddened by the villainous language against Latinos. Particularly farmworkers who put food on our table" said Troop.
He is also passionate about the protection of the Dreamers, or DACA recipients. In 2019, when his album was nominated for a Grammy of Best Folk Album, he also brought a DACA student to accompany him who also inspired one of his songs.
Troop is also working on numerous projects such as Pickin' for Progress a docuseries for strong voter turnout in North Carolina, Che Apalache (a group featuring Troop and three other Latin American artists), and other programs and movements he is involved in that will come to fruition in the near future. Including his next album, coming August 20th.
"I know there is a huge Latino population here in Tri-Cities and I want to come here and create a space where everyone, both Latinos and non-Latinos can come, hang out, listen to my music, and have a dialogue with one another," said Troop.
Troop is dedicated to making his music be a tool for social change.
"My music talks about things that are both social and political as a way to illuminate things people might not know about just by hearing my music," said Troop.
For example, "Hermano Migrante" tells the story of the plight of undocumented immigrants in the U.S. Other songs that reference social and political issues are "A Plea to the U.S. Government to Fund the Postal Service," "The Rise of Dreama Caldwell," and "Love Along the Way."
Fluent in both English and Spanish, Troop's music is sung in both languages.
Tomorrow's concert will include a variety of his eclectic genres.
"I invite everyone to come out. I want to create a safe space for everyone to feel comfortable getting to know each other. Because that's how we will start to make a difference in the world." said Troop.
The concert is free with an optionable donation. Donated funds will go to local community efforts for farmworkers, DACA students, and other causes to be announced.
For more on Joe Troop and his music, visit his website here.
Source: NBC Right Now