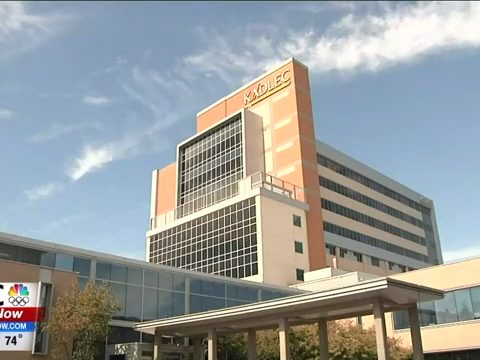 TRI-CITTIES, WA – Kadlec Regional Medical Center has a new way of treating patients who are not vaccinated.
Monoclonal Antibody Therapy is under emergency use authorization by the FDA to treat patients who are positive that are at high risk to develop severe COVID-19.
"It's delivered either as an IV or as a subcutaneous injection that's under the skin and what it does is it essentially boosts the immune systems ability to fight off the COVID infection." said Richard Meadows, Chief Medical Officer for Kadlec Regional Medical Center. "Now, It's helpful, it's not perfect, it's not a miracle. We have to treat somewhere between 8 to 20 patients with this to prevent one person from being hospitalized."
Kadlec says this is the only treatment available for the Coronavirus besides the vaccine.
"Outside this treatment there are no FDA approved or FDA emergency authorization of approved treatments for COVID." said Meadows.
The hospital wanted to give this option to the community to help avoid more covid patients in the ICU.
"So by getting that treatment you hopefully would help avoid EDU and hospitalization for COVID, which would again decrease the numbers we're seeing in the hospital" said Molly Calhoun, Director of Nursing at Kadlec Regional Medical Center.
The hospital says this treatment is not as effective as getting the vaccine and the staff are still urging everyone who can to make an appointment through their online help desk.
Source: NBC Right Now