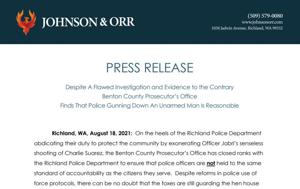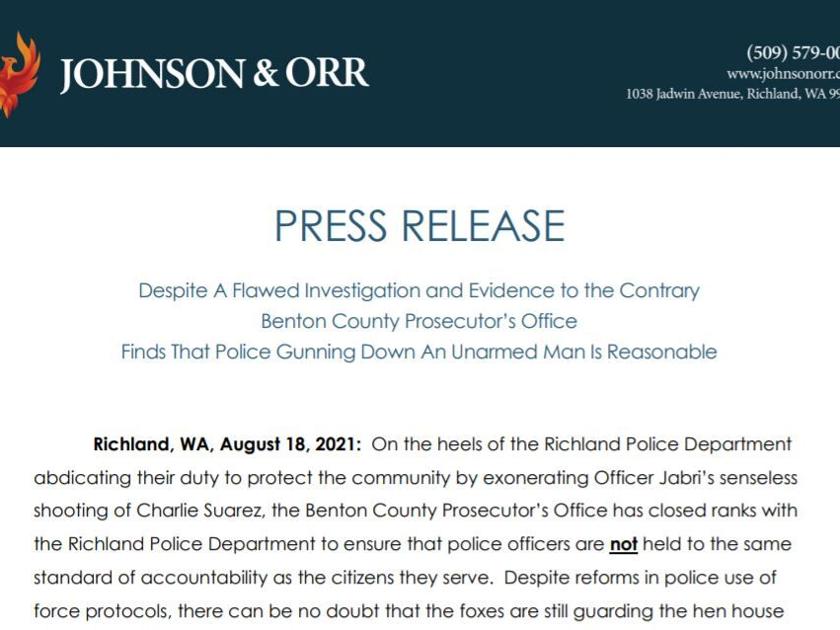 RICHLAND, WA – The lawyer representing Charlie Suarez, the man a Richland Police Officer shot on duty, says the Washington Association of Prosecuting Attorney's (WAPA) review of Officer Jabri's deadly use of force case was wrong.
The WAPA analysis found "the use of force, in this case, was done in good faith", citing investigation irregularities found the by group along with several unanswered questions sent in by Suarez's legal team.
Suarez's legal team, Johnson and ORR, is now asking Governor Jay Inslee, the State Attorney General, and the Department of Justice to investigate the case.
Full Release from Johnson and ORR:
Source: NBC Right Now