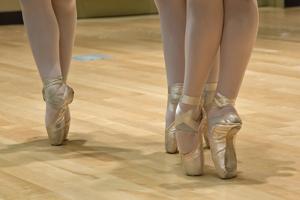 RICHLAND, WA-
For the second year in a row, Mid-Columbia Ballet has cancelled their annual Garden Party.
Debra and Joel Rogo with Mid-Columbia Ballet say it was the responsible thing to do.
"You work on the event, you organize the event, you spend a lot of time making the event, and then you have that decision where you have to pull the plug and say, we can't do this," said Debra.
This decision comes on the heels of Benton – Franklin Health Districts' recommendation that large events be canceled in our area. Rick Dawson with BFHD says the recommendation is fueled by the rapid rise in COVID cases in our area.
"As we gather, and we gather close together, there is certainly an increased potential for disease spread," said Dawson.
When they started planning in early spring, things looked good. Then about a month ago, things looked different. Finally, they made the tough decision to cancel.
"In addition to all the vendors and sponsors also our dancers had choreography ready that we'd been working on," said Debra.
Since the party is a mingling event, they said it was the right thing to do.
"It would become an event that wasn't very fun and not in the spirit of unity we'd hoped for," said Debra.
According to BFHD, social distancing is a must right now. And at many large events, this wouldn't be possible. BFHD says large events are classified as follows:
"Everything including outdoor events where you're going to be tightly packed together and unable to socially distance," said Dawson.
Though another classic Tri-cities event was lost this year, they're doing it for the well-being of others.
"We are all very concerned about the health and welfare of the community and our supporters," said Joel.
Learn more about Mid-Columbia Ballet here.
Source: NBC Right Now