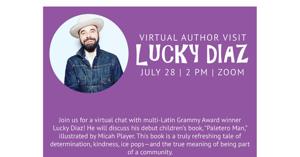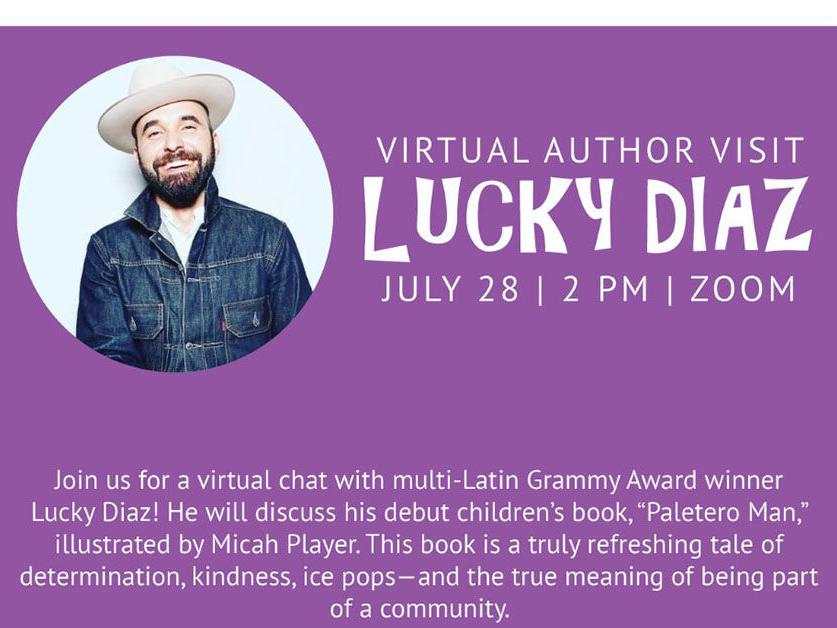 TRI-CITIES, WA – Mid-Columbia Libraries (MCL) hosts a virtual conversation with children's author and acclaimed musician Lucky Diaz on Wednesday, July 28 at 2 pm via Zoom.
He will discuss his debut children's book, "Paletero Man," illustrated by Micah Player. The book is a refreshing tale of determination, kindness, ice pops, and the true meaning of being part of a community.
This is a bilingual event; interpretation will be provided in Spanish.
Lucky Diaz is a multi–Latin Grammy Award–winning and six-time Emmy– nominated musician and songwriter. In 2020, his album "Buenos Diaz" was named an official selection of notable works for children by the American Library Association.
The annual Summer Reading Challenge is going on through Aug. 13, and there are many fun and exciting programs to keep readers of all ages engaged with their library this summer. Other upcoming virtual events include Pacific Science Center's Planetary Geology and Radical Reactions shows, a presentation by The Reptile Man, and Video Game Trivia Night. Weekly outdoor, in-person storytimes are also taking place at Basin City, Kennewick, Pasco, and Prosser branches.
More details can be found on the MCL website calendar and on Facebook. Registration and details for the Summer Reading Challenge are at midcolumbialibraries.org/reading-challenges.
Source: NBC Right Now