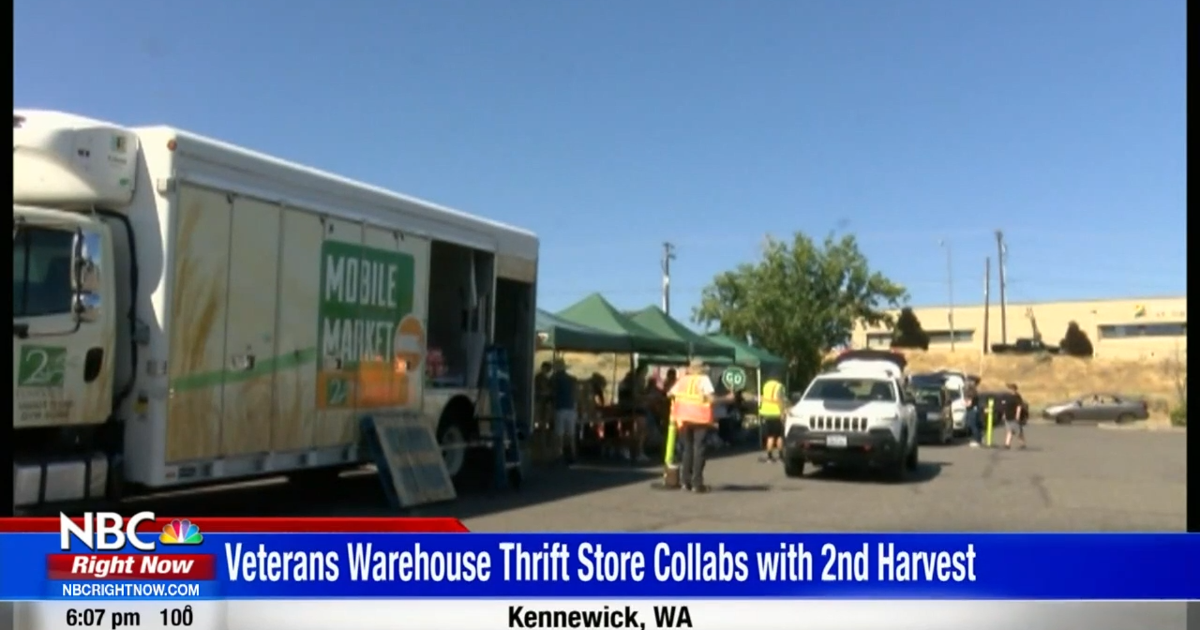 KENNEWICK, Wash. –
The Veteran's Warehouse Thrift Store is partnering with 2nd Harvest for a mobile foodbank to help feed local families of veterans.
The mobile foodbank will be outside the store the last Wednesday of every month to collect shelf stable foods.
Shelf stable foods are anything canned or able to be stored for a long shelf life. The foodbank is also looking for fresh produce and cereal as a treat during these food drives.
2nd Harvest says they have plenty of pet food and could always use more because they know a lot of vets usually have an animal with them.
Veteran's Warehouse Thrift Store managers Haley Rykman and Tasha Gray say they set up this collaboration with 2nd Harvest to feed more than 200 families. Veteran's Warehouse Thrift Store is located at 908 N Colorado St, next to the Lowes across from the mall.
Source: Google News