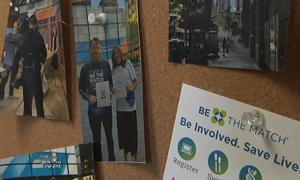 WEST RICHLAND, WA-
Tia Jensen had been battling leukemia since 2018. To beat it, she needed a bone marrow transplant.
"The transplant was going to be my only chance at surviving this leukemia. I did not have any matches in my family. And so we were put into the registry through be the match to see if there was a match anywhere in the world who might be able to save me," said Jensen.
She waited and waited until they finally found her match in March 2019. He was an anonymous 26-year-old donor from Boise, Idaho.
"That donation was everything. Without that donation, I had no future," said Jensen.
She sent four different letters to her donor not knowing who he was, to thank him for giving her a second chance at life. Tia says the letters never reached him.
Every year on the anniversary of the donation she reached out, but this year was different.
Gage Tappe was the bone marrow donor who ended up being Tia's match.
"I woke up, checked my phone as any good millennial does, and saw an email from Be The Match from the caseworker that worked with me personally, saying that Tia wanted to make contact. They said, 'We're once again reaching out,' and that confused me because I didn't know anybody reached out the first time" said Tappe.
For Tia, Gage's donation saved her. For Gage, the donation impacted his life in many ways.
"I have really bad depression and anxiety. And it gave me a feeling almost of — worth. That I had something to provide and something that I could bring to the table," said Tappe.
"Gage just stepped up and did it. He answered this call and he said 'I was taught if somebody asks for help, I help,'" said Jensen. "If we could just all do that for each other, it would be such a beautiful world–it is such a beautiful world."
Though just contacting each other was exciting on its own, they met face-to-face for the first time last week on The Today Show.
"He walks in and he just has the friendliest face and the brightest eyes and all I wanted to do was hug him. But I'm still a little immunocompromised and we'd been traveling so we couldn't do the hugging. And we just had to sit next to each other and it was really hard not to keep looking at him," said Jensen.
Now, they've created a friendship that neither of them saw coming.
"I got to meet somebody who is gonna be a part of my family forever and genuinely, they couldn't have been a better person, and I love that it's reaching people on multiple fronts, not just signing up for the registry but also people who struggle with anxiety and depression and self-worth issues," said Tappe. "Just kind of being able to see that they have value, no matter what they do, they bring something to the table for all the people around them."
"This just made me wake up and look around–and see just how kind and how many people are loving and out there and willing to help each other. And that our lives can be bigger, better, and greater," said Jensen.
To watch the full segment, click here. To join the Be The Match registry, click here. You must be between the ages of 18 and 44 and in good health to register.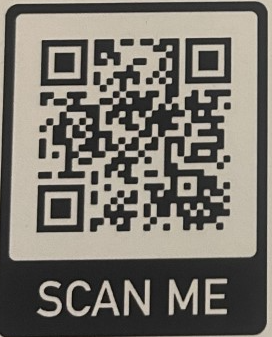 Source: NBC Right Now