KENNEWICK, Wash. –
No-contact orders and protections orders are for people who need legal boundaries to help them feel separated and safe.
Those no-contact or protection orders don't provide a physical boundary however.
Benton County Prosecutor Andy Miller says most no-contact orders have consequences that come after the order has been broken but there is not much the person can do in the moment that someone else is breaking the no-contact order.
"If you're protected and somebody is violating that no contact order and assaults you then you have a right to self defense just like you would if someone broke into your house," says Miller. "But that isn't necessarily going to be an answer for everybody."
Domestic Violence Services of Benton and Franklin County Development Director Diana Izaguierre says you can prepare for those moments when you think someone might break that no-contact order.
"Getting your resources in line, calling us because we're 24/7 family members, neighbors," says Izaguierre. "Just talking about it and letting people know the situation that you're in, even your employer, could help."
Izaguierre says that coming up with a plan is important since there is not a one-size-fits-all response for no-contact orders.
October is Domestic Violence Awareness month and domestic violence situation can turn deadly.
According to the National Coalition Against Domestic Violence, Washington state had 302 homicides in 2020; 20% of those are domestic violence offenses.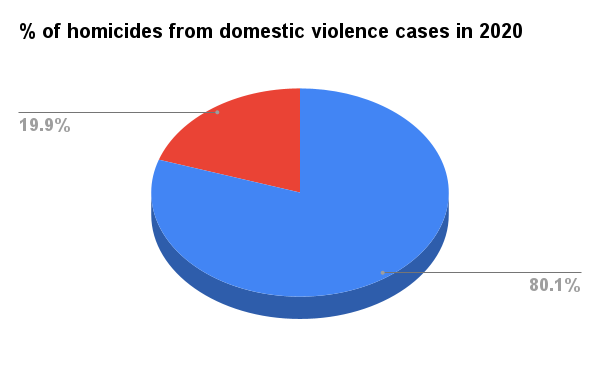 If you or someone you know is a victim of domestic violence, reach out to DVSBF for help or call the 24-hour crisis hotline at 800-799-SAFE.
Source: Google News