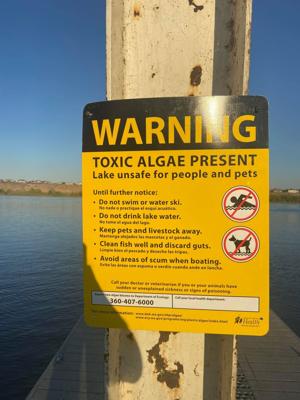 RICHLAND, WA-
Erin Dickey and her family went out on the boat like they had many times before, with kids and two dogs on board. They went upriver about 20 minutes near Ringold to a little beach area.
She says her parents' dog started to convulse after playing in the water for a few hours. Their young dog died from exposure to blue-green algae, which can be toxic to pets and humans.
"I know everyone thinks that their dog is the best dog but she was a great dog," said Dickey.
"We got up to the beach and noticed the water was a little scummy but that's not unusual. At this time of year its so late in the summer and the water is pretty low," said Dickey.
They rushed her to the vet, but by that time it was too late.
"I didn't know that could happen on our river. I didn't know that it could happen that fast. There was just absolutely nothing we could do," said Dickey.
Dr. Hank Oliver, a Veterinarian at the Animal Hospital of Pasco, says that cyanobacteria poisoning happens due to putrid water. The effects differ based on the amount your dog gets into.
"The most acute one is a neurological cyanobacterium toxin. A neurological one produces rapid signs, which includes seizures, ataxia, incoordination, and death very rapidly, oftentimes within 30 minutes," said Dr. Oliver.
Rick Dawson from Benton-Franklin Health District says it's rarer to find toxic algae blooms in moving bodies of water versus ponds or lakes.
"Moving bodies of water like the Columbia River are very difficult because what may be present yesterday certainly is likely not to be in the same place as it was today," said Dawson.
BFHD had tested some locations in the Columbia River before and didn't find an amount of toxin that would require warnings.
He says they may not always know what exactly is in the water without testing. Toxic algae doesn't always look the same. He says it can be sometimes greenish, or even look like paint swirled on top of the water.
"Look at the water before you get in and if it looks suspect like it may have algae growing in it avoid it," Dawson.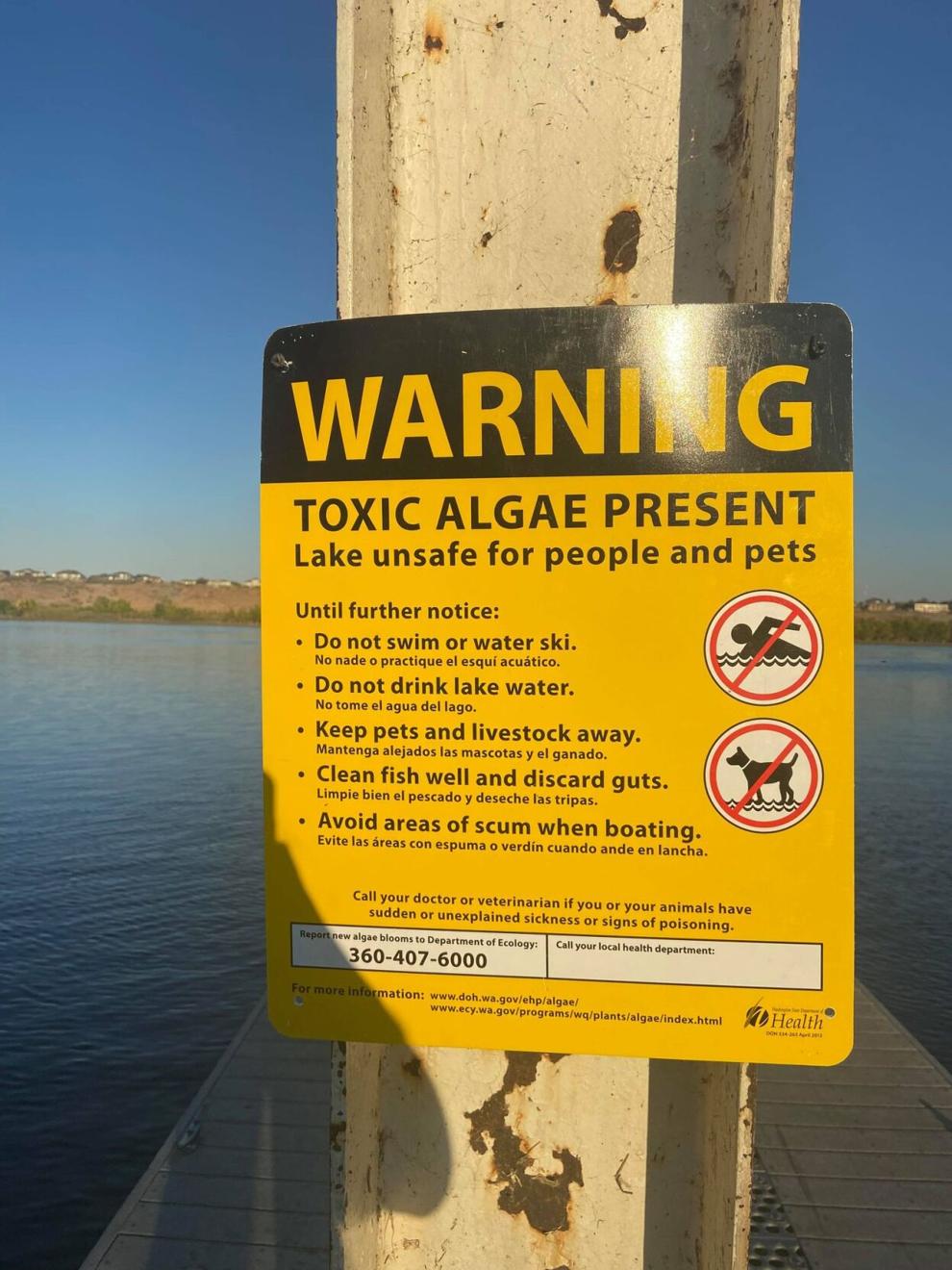 As of Monday afternoon, there is now a sign up at the Snyder Boat Launch at Leslie Groves Park.
Source: NBC Right Now